Madrid, April 10, 2019. – Neteris , a company specialized in the implementation of management and business optimization solutions, through projects aimed at digital transformation, has been awarded for being one of the best SAP partners oriented to midmarket (EMEA) during 2018. They have received the "Best SAP Business ByDesign Renewal Partner 2018" recognition, an award that recognizes the excellent work done by the company in the implementation of SAP Business ByDesign.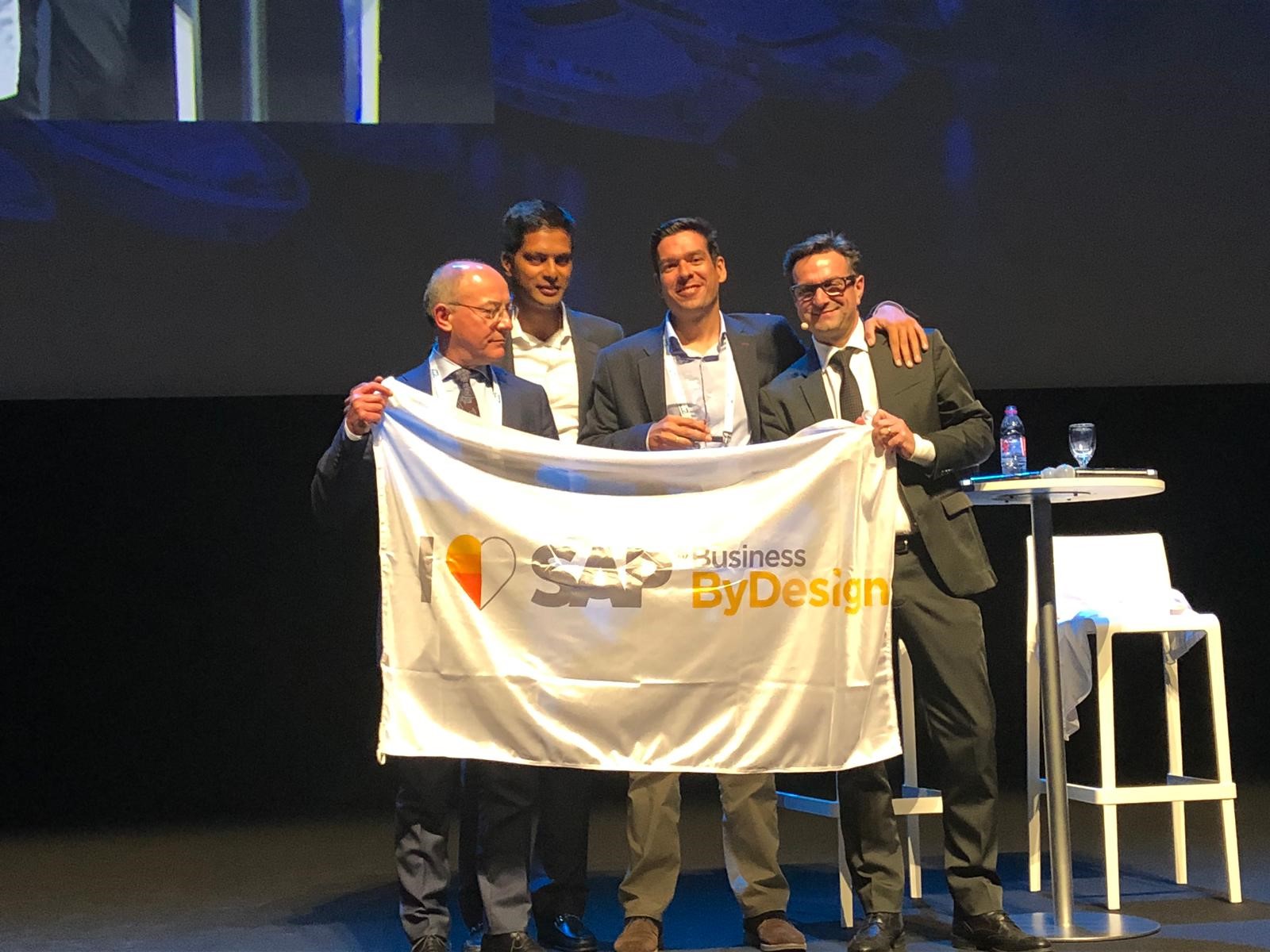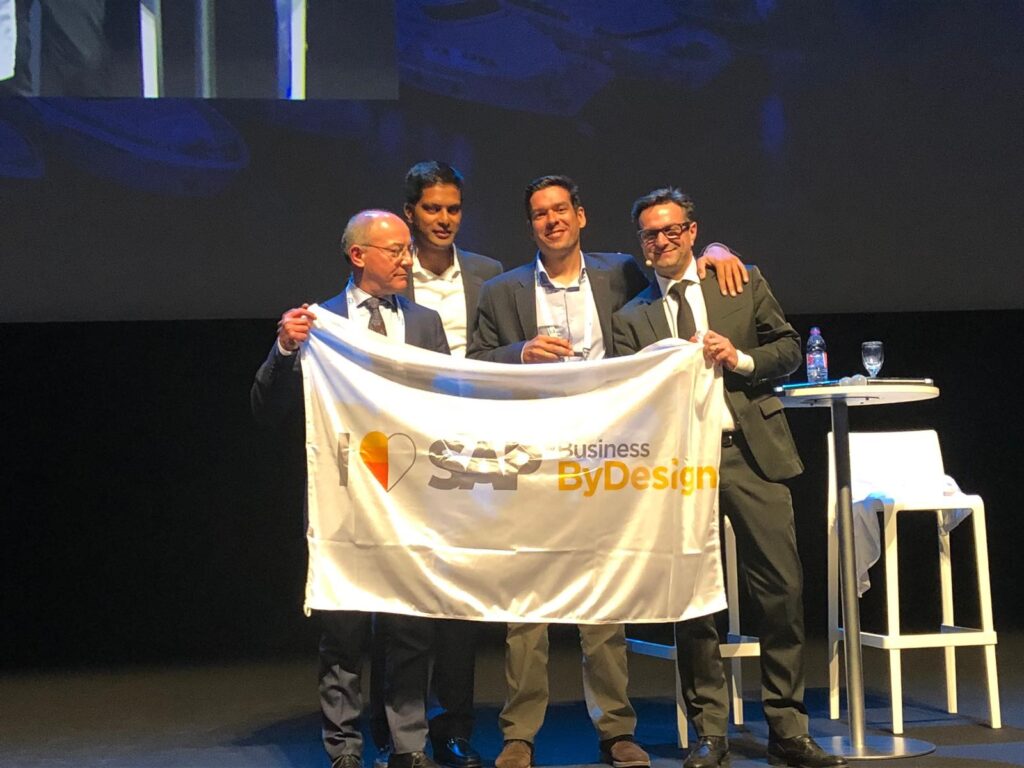 The 2019 SMB Innovation Forum, hosted by SAP last week in Nice, brought together SAP's leading partner ecosystem focused on the midsize and SME market.
In order to show the keys to growth, which this typology of companies has achieved last 2018, thanks to the implementation of a business management system adapted to their business and their size. We are referring to the ERP Cloud SAP Business ByDesign, a powerful management solution that allows you to monitor day-to-day management through KPIs and dashboards tailored to each company.
It was at this event that Neteris was recognized as one of SAP's strategic partners in its Cloud environment, for excellence in the execution of projects for its customers.
In the words of Ignacio Romero, Managing Director of Neteris, "Partners like Neteris play a key role when implementing SAP Business ByDesign because we help companies transform and manage their business in a simple and efficient way. For us, this award is the recognition of our effort, work, commitment and the great experience of our consultants.".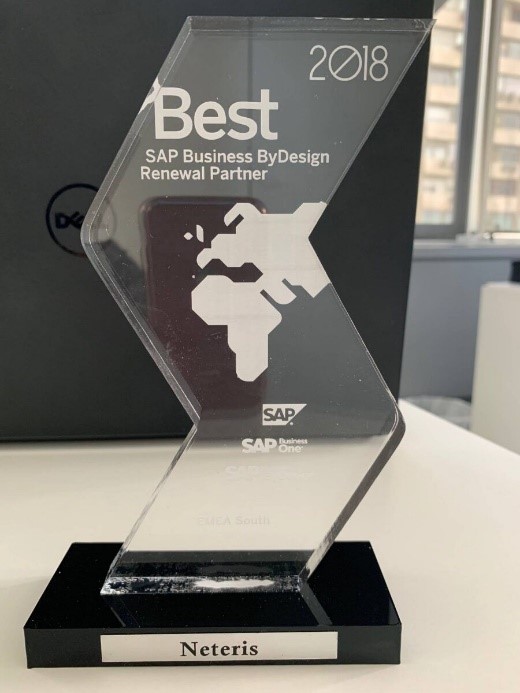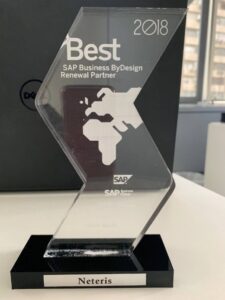 Neteris has been working with SAP's ERP Cloud for some time now. SAP Business ByDesign is a cloud-based business management software aimed at mid-market companies and subsidiaries of large enterprises. It is a complete and integrated SaaS (Software as a Service) solution that supports 100% of our customers' businesses: from finance to CRM, human resources, sales, purchasing, customer service, supply chain management and more. It was a safe bet for Neteris and it is a safe bet for our customers.