Applications & Infrastructure Managed Services (AMS)
Some of the technologies we cover from AMS
Scalability, agility, immediate provisioning, and on-demand technology, are just some of the potential benefits that companies can gain from their migration to CLOUD. However, this movement does not end with migration; it is a continuous journey that requires new methodologies and knowledge about infrastructure, administration, and operation of systems that not all companies are capable of acquiring.
The result of this "gap" is that many companies that want to take advantage of the benefits of CLOUD find it difficult because they do not have the necessary resources and skills that allow them to optimally operate their cloud technology environments.
Our Managed Services will help you to design, build and operate your applications including the management and operation of the services and infrastructure necessary for the deployment of its critical business applications, all under the methodological parameters of the framework of the standard ISO20000-1 under which we deploy our services and within demanding parameters of SLAs with which we seek to adapt to the needs of your business.
Framework of our Managed Services
Our framework of managed services covers the fundamental axes so that any company can delegate the integral management of its technological environments to our services: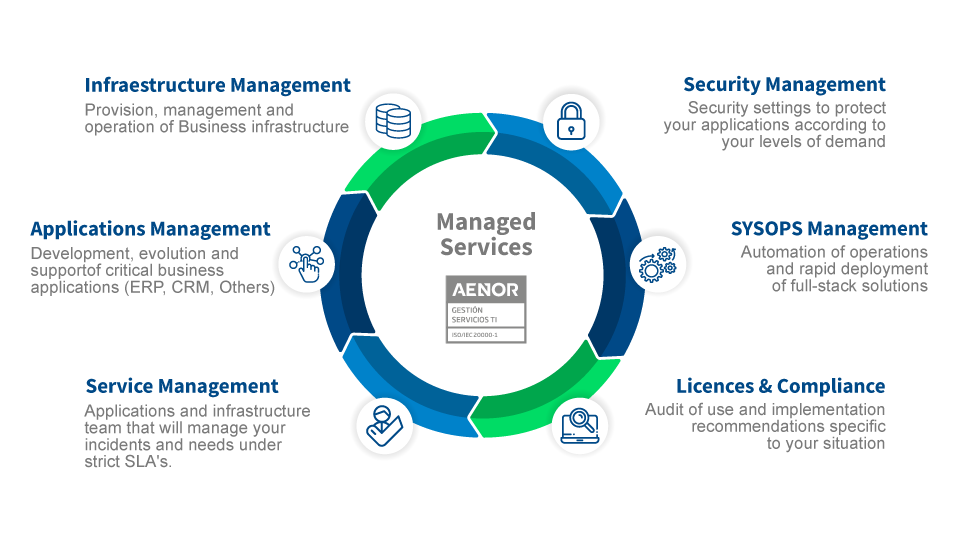 Tailored Managed Services
Depending on your business needs and maturity level, we will build a service tailored to your needs by combining components from the "Foundation" block with specific "AddOns":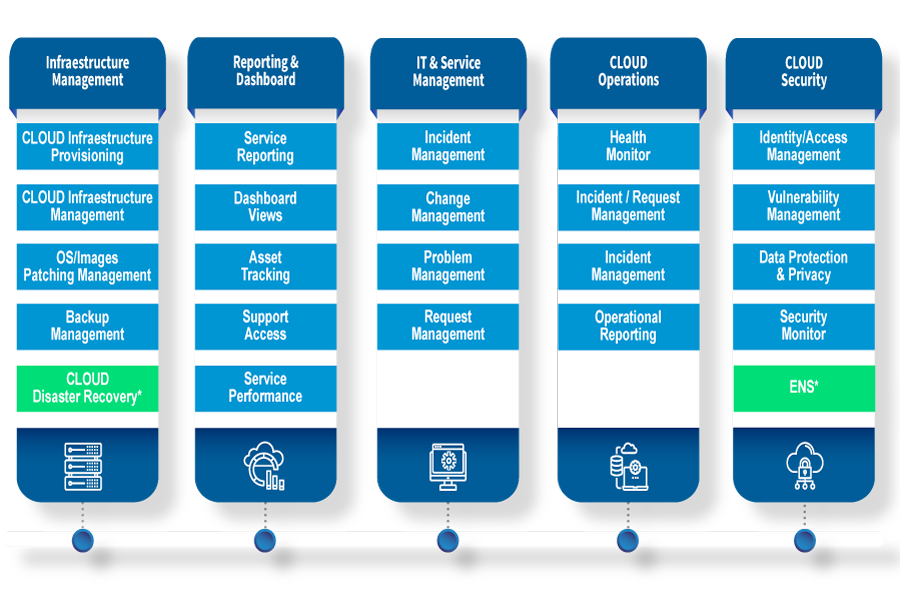 FOUNDATION services from our managed services model (AMS) covering 360° of your IT CLOUD and/or On-Premise (as applicable) environment needs.
Management of your technological infrastructure, from provisioning to administration and regular patching.
Management of backups based on standards and best practices that will vary depending on the components, criticality, use, and characteristics of the affected components.
Specialized Infrastructure & Cloud team that will attend to your requests under strict service control levels.
ADD-ONS complementing the services of the "Foundation" block and extending the coverage of our managed services to the field of business applications, CLOUD operations, or the economic and licensing management of your IT environments.
360º Management of Business Applications (ERP, CRM, Supply Chain, etc.) covering all functional aspects of the applications (Finances, Sales, Purchasing, Manufacturing, Inventory, etc.). Management of developments related to these applications within the scope of our managed services.
Disaster Recovery Services (DRS) and/or High Availability (HA) of your critical environments and applications, adapted to your original technologies and adapted to the RTO and RPO parameters that your business needs.
Adaptation and maintenance of your security parameters and configuration to the requirements of the National Security Scheme (ENS), only applicable to CLOUD environments.
KPIs of our Managed Services
Coverage and special extensions
We have different time coverage to adapt to all types of companies present in the EU and we deliver our services in multi-language format. We also offer special services oriented to accompany our clients in exceptional situations such as fiscal closing periods, vacations, replacement and/or temporary leaves of IT and/or Business team members, training reinforcements during the Onboarding of new employees, etc.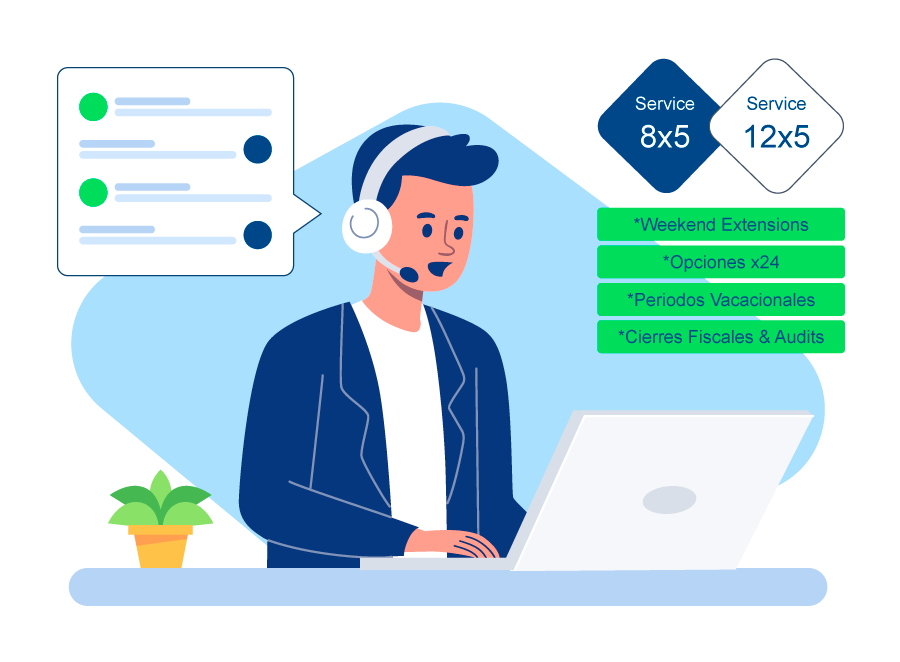 Some of the technologies we cover from AMS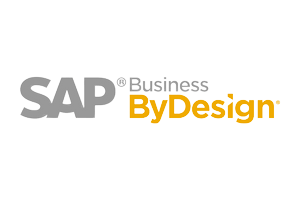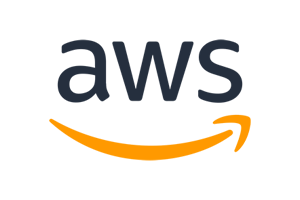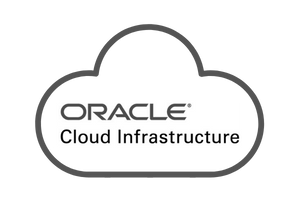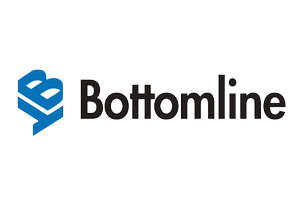 Customers benefiting today from the potential of this service
Leave us your details and we will help you in the search process without any commitment.