We deploy CLOUD solutions that will help you optimize and govern your business processes.
Holistic Vision of our Offering
A offering of specialized, complementary and integrated solutions and services to provide a global response to the challenges, needs and business objectives of our customers.
As specialists we will help you to optimize and digitize your business processes, to homogenize, protect and optimally exploit your data and to make the most of the enormous potential that CLOUD can generate for your organization.
Our business units work collaboratively to offer you solutions that meet your business requirements in a scalable, flexible, robust, integrable and secure way: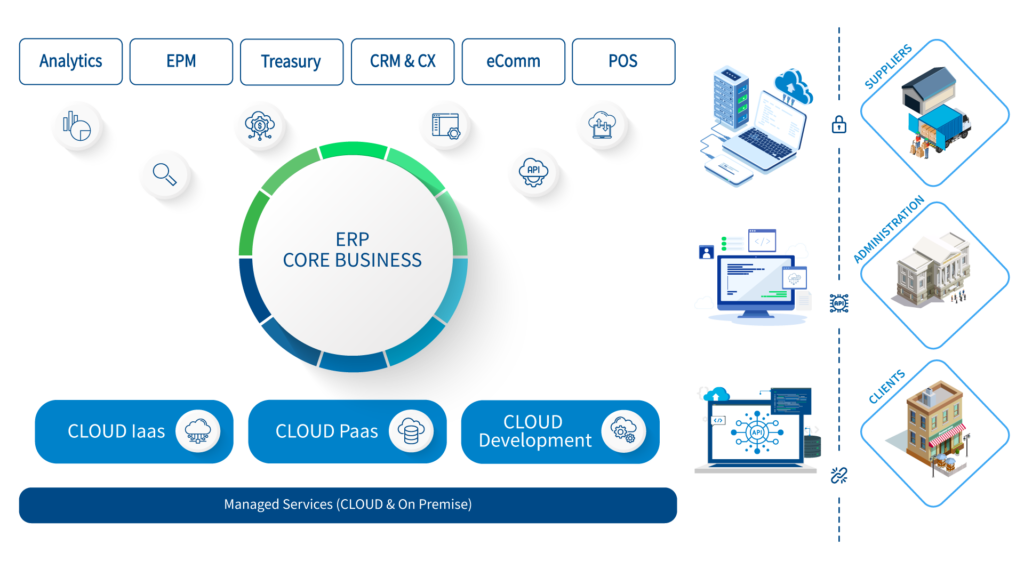 Neteris has specialized teams that translate business objectives into technological solutions. Our experts use the same concepts as your business owners (finance, operations, sales, manufacturing, controllers, etc.), ensuring the accurate translation between your needs, your objectives and the solutions we will propose.
We work with the vision of to add value to all processes We have a wide coverage of applications and solutions, as wide as the ecosystem of software manufacturers and CLOUD providers with whom we work in order to offer you the alternative that best suits their business problems.
Neteris will seek to incorporate best practices in the conceptualization of the solutions that respond to your business needs, always taking into account fundamental aspects such as the following:
Integration and interoperability with third parties
Security
Flexibility
Availability
Scalability
Costs
Adoption of CLOUD
User Experience (CX)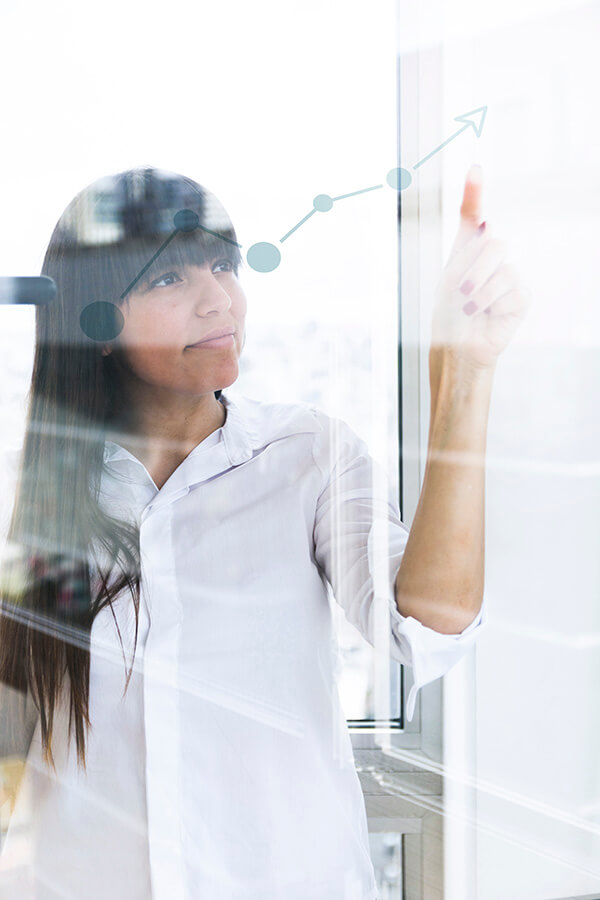 At Neteris we develop and implement CLOUD solutions that help our clients digitize their business processes and foster their analytical culture, always through the use of technology.
Through this digital and analytical impulse around business processes, we seek to increase their performance, improve decision-making mechanisms and ultimately improve their competitiveness.
Leave us your details and we will help you in the search process without any commitment.