A Digital ERP that incorporates a multitude of capabilities to help make your business more competitive:
Process Automation
Guided Decisions
Intelligent UX
API/REST for Full Integration
On-Premise, CLOUD, or Hybrid
AUTONOMOUS Technologies
100% Mobile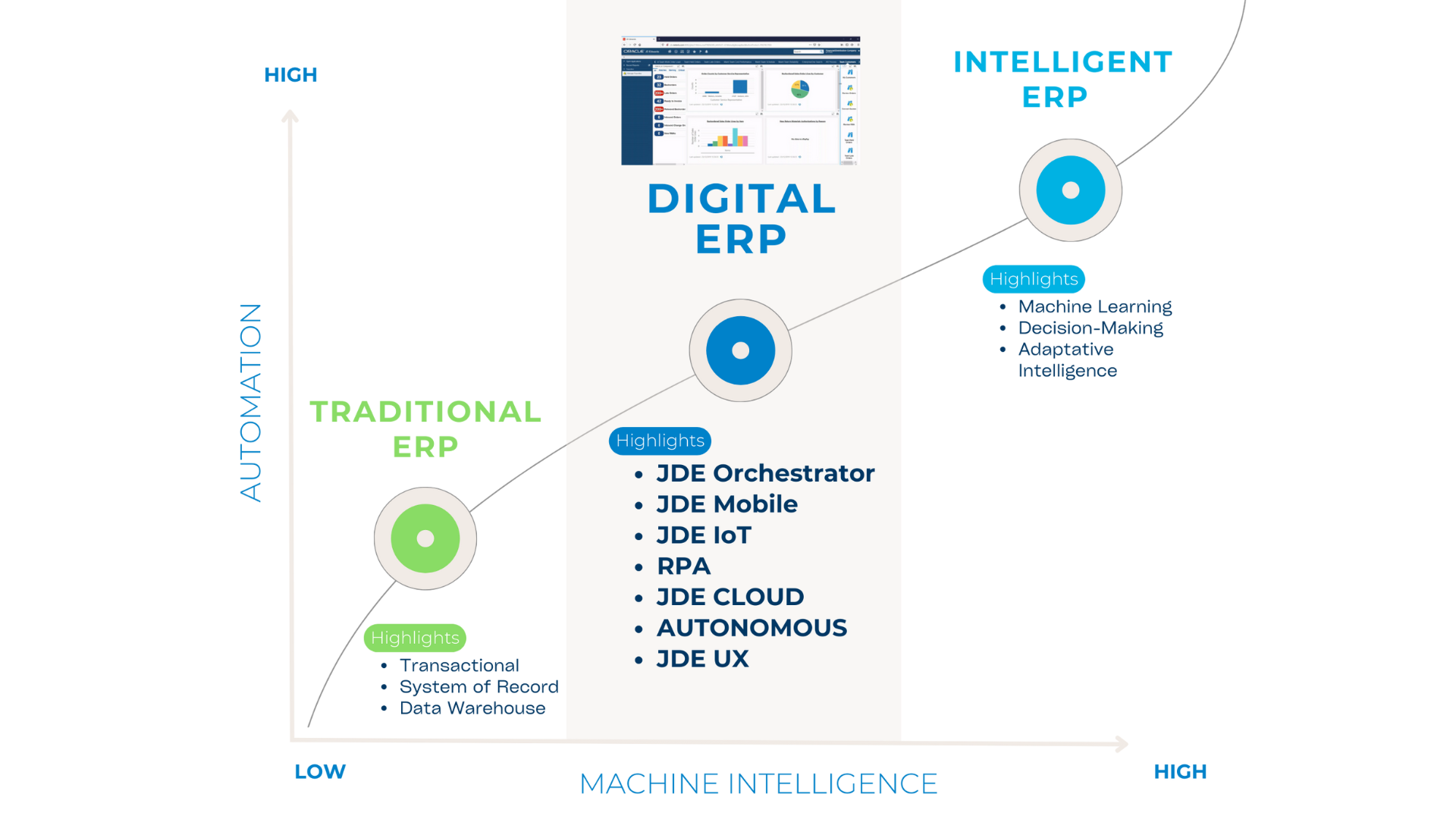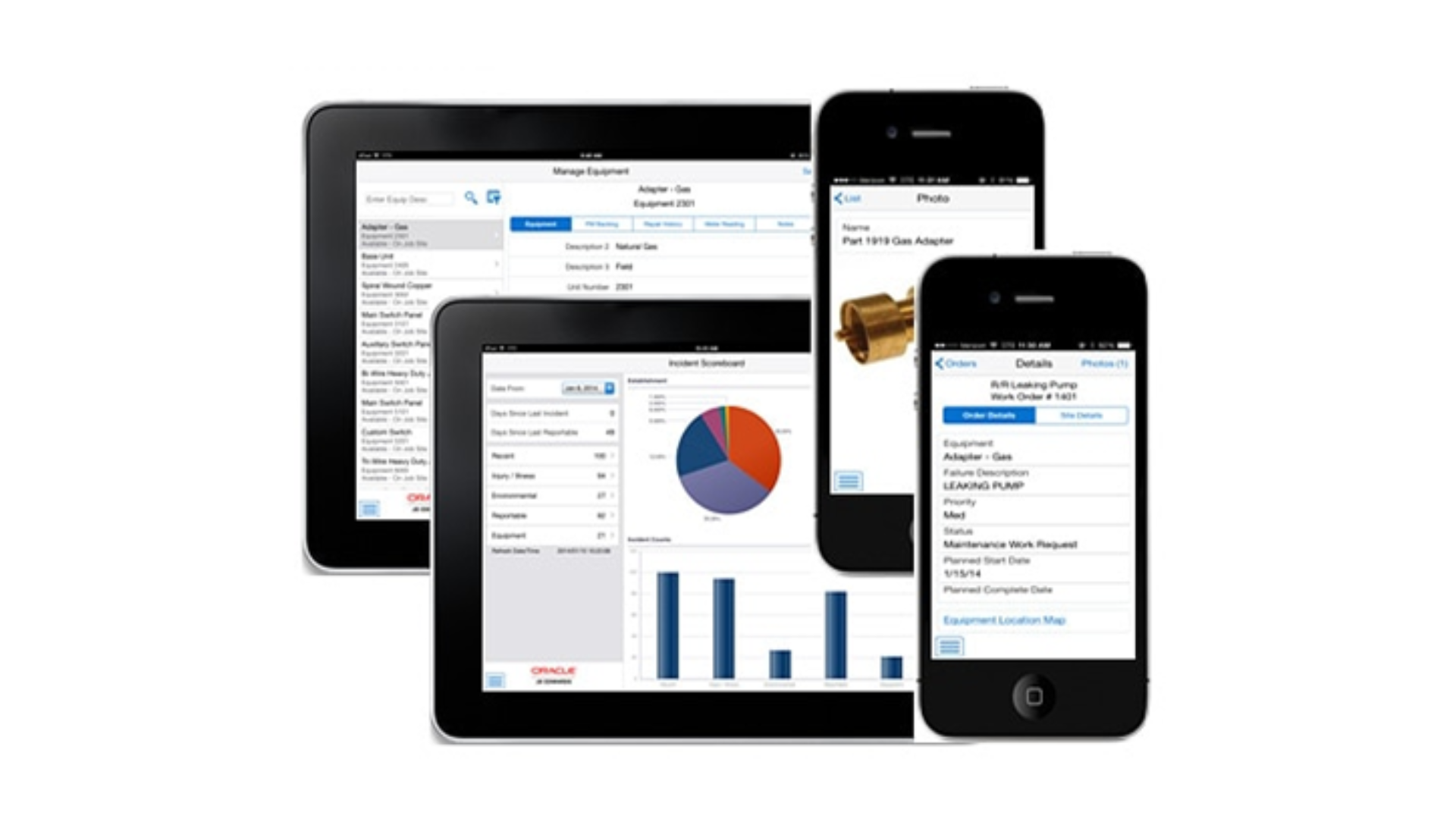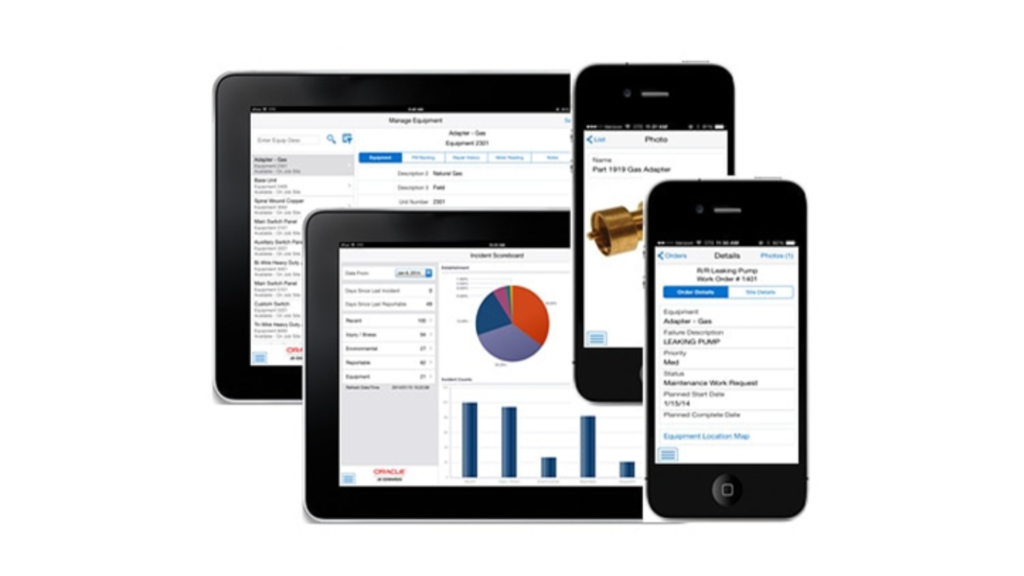 An intelligent ERP that incorporates best business practices, so you don't have to reinvent the wheel:
Financial Processes & Fixed Assets
Integral Management of Sales Processes
Purchasing Management
Inventory Management
Manufacturing & Planning
Warehouse Management
HCM
CRM
Project Management & Costing
Quality Management
Locations for 41 countries
21 Languages
And much more
An Autonomous ERP. Oracle JD Edwards is one of the most innovative and complete in the market, a clear example of "R&D" is the fact that it incorporates "Oracle Autonomous" capabilities which allows its processes to operate governed by predetermined business rules without the need for human interaction.
If you are deciding between one ERP or another, it is important that you consult a specialist for advice. There are many factors to consider, to highlight some of the ones that JD Edwards stands out, we can say that it offers:
Better and more selection of databases, supported by the best of the technologies in this branch, that of ORACLE.
Operating systems and hardware so you can build and expand your IT solution to meet business needs.
More than 80 application modules supporting diverse sets of business processes and key industry solutions such as consumer goods packaging, manufacturing, asset-intensive and project and services.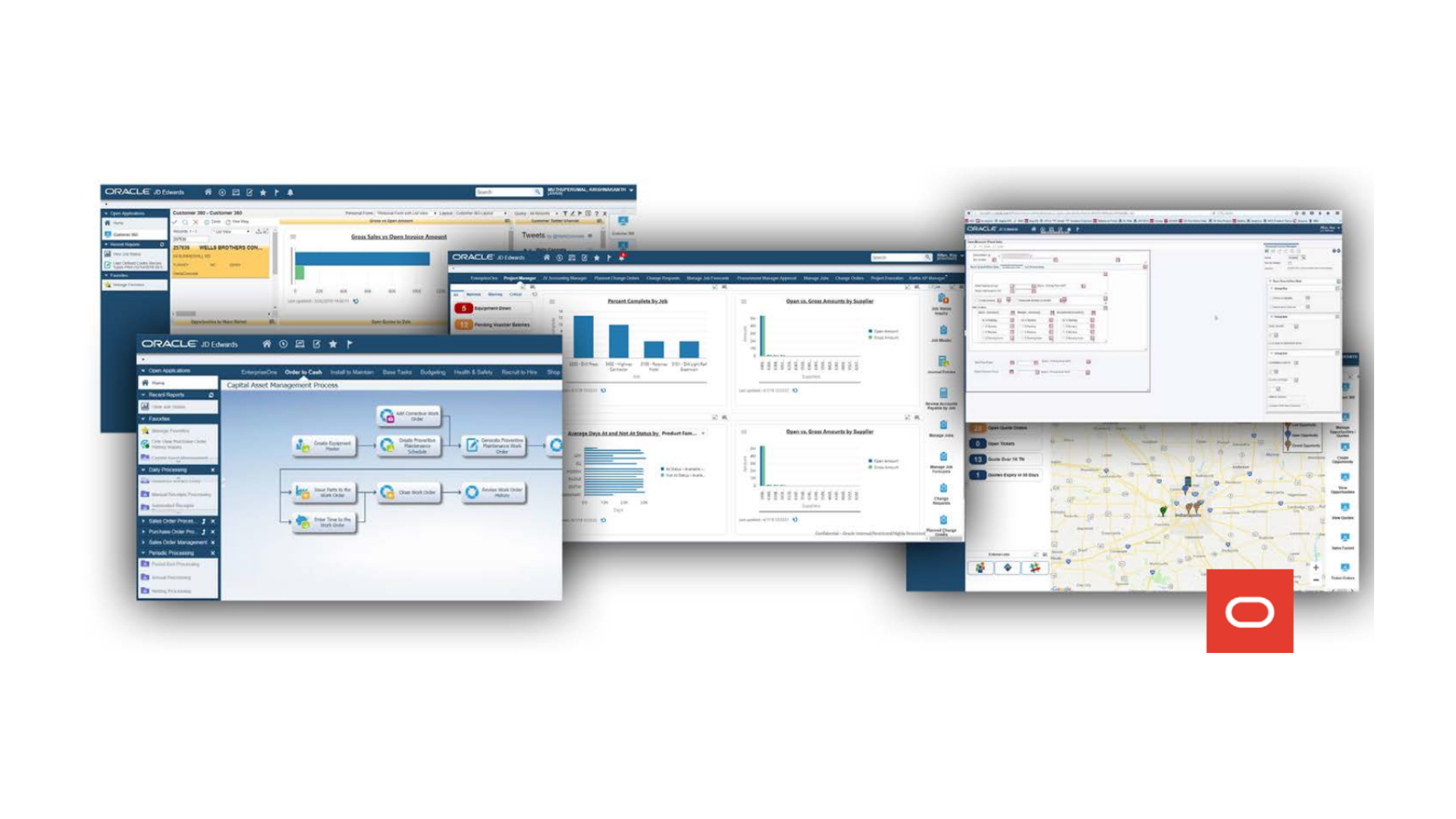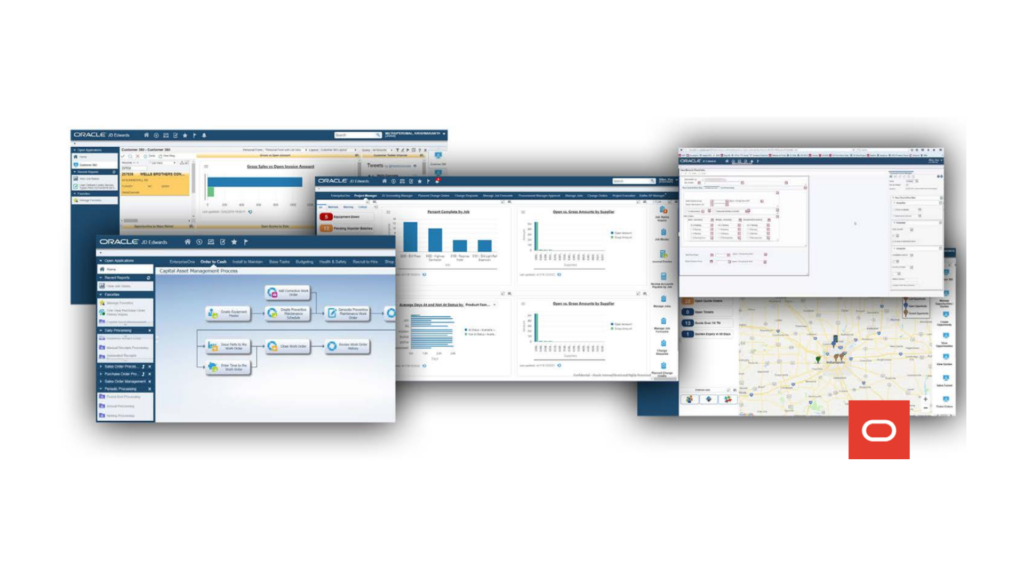 In addition, Oracle JD Edwards has proprietary online development and integration tools that allow exposing the application through API REST technologies to make it fully accessible from any other external software, thus facilitating the possibilities of integration, simplifying the complexity in complex organizations, and ensuring the security and integrity of your data.
Why implement Oracle JD Edwards in the Cloud?
Hosting your Oracle JD Edwards ERP on the CLOUD will provide a multitude of benefits to your organization:
END to END security
Avoid technological obsolescence
SLA's Availability and Performance SLA's
More AUTOMATION for JD Edwards
Provision capacity for JD Edwards in minutes
Grow or shrink immediately
You can take advantage of all the versatility and potential of CLOUD to enrich, secure, exploit, or extend your Oracle JD Edwards ERP, learn about some JD Edwards use cases in CLOUD