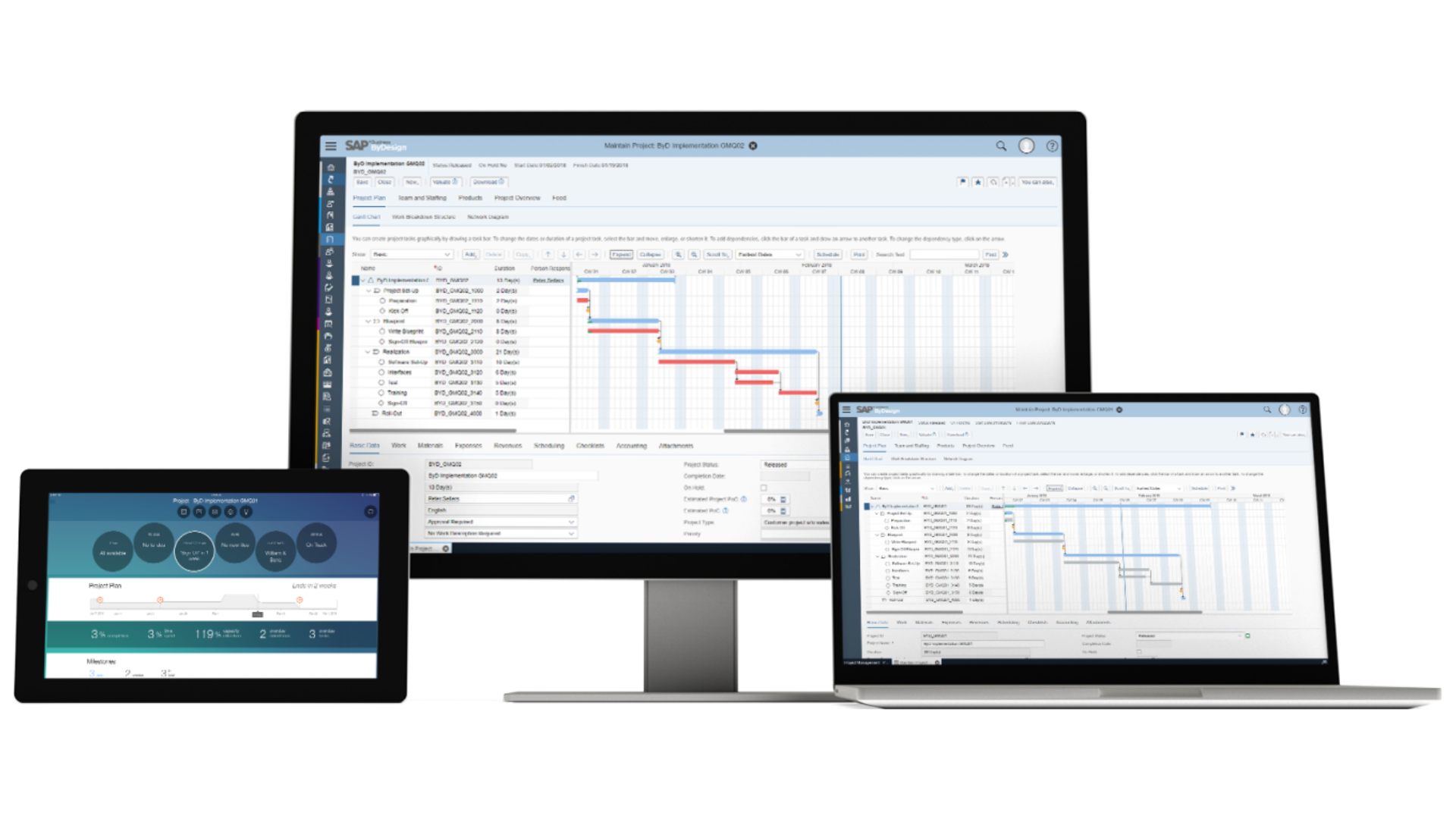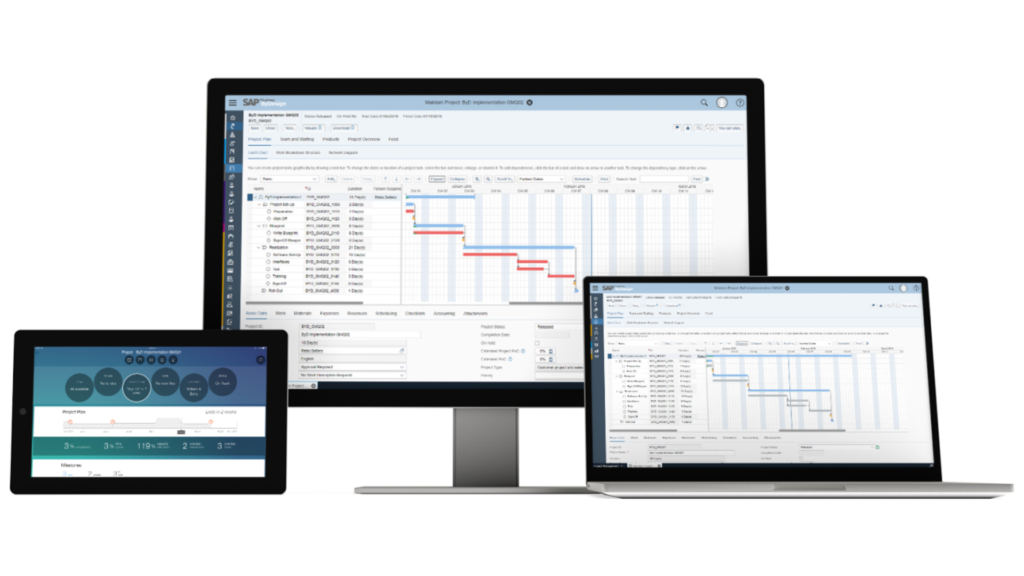 With this innovative and complete ERP Cloud, you will be able to:
Manage the entire business with a single solution with customizable templates.
Help your users learn quickly and optimize their time on the platform.
Use integrated analysis and obtain real-time information.
Configure updates to keep up to date, with little effort on the part of your teams.
Access your data anytime, anywhere.
Ensure the most optimal medium- and long-term investment, thanks to the low total cost of ownership (TCO)
Scale your solution as your business requires it.
Ensure maximum information protection under the strictest security policies (ISAE3402/ SSAE16/ SOC1 and ISO 27001) thanks to the geographic duplication of its four data centers (United States, Germany, China, and Australia).
Key functionalities of SAP Business ByDesign: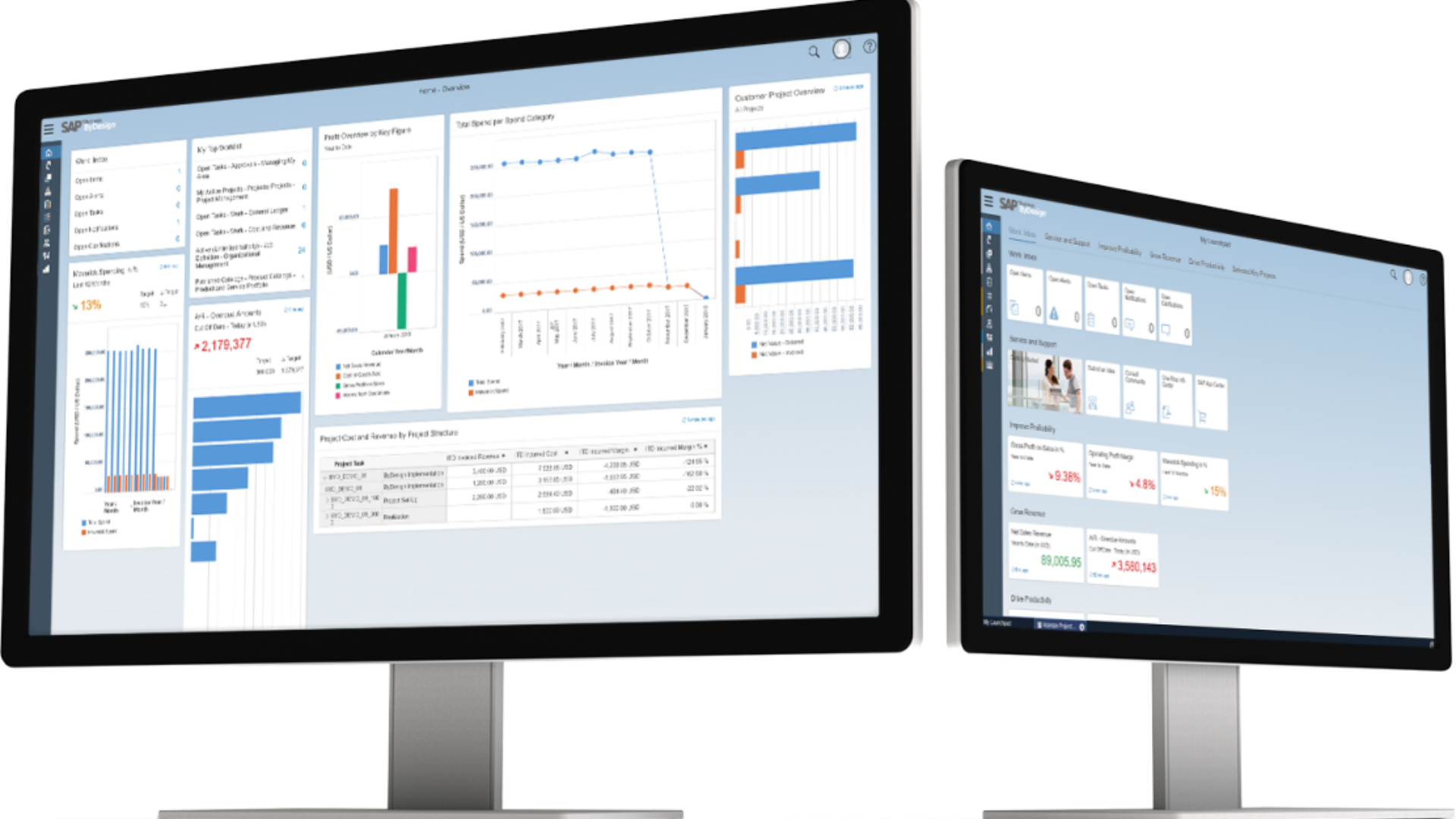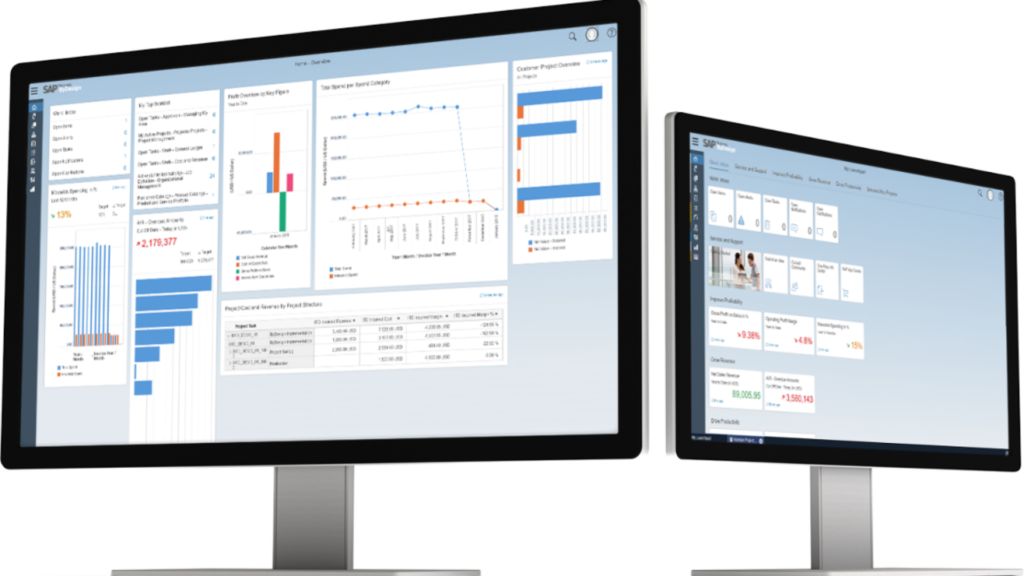 Finance
Provides a real-time view of your financial situation. Optimize your central accounting processes and achieve monthly closings in record time.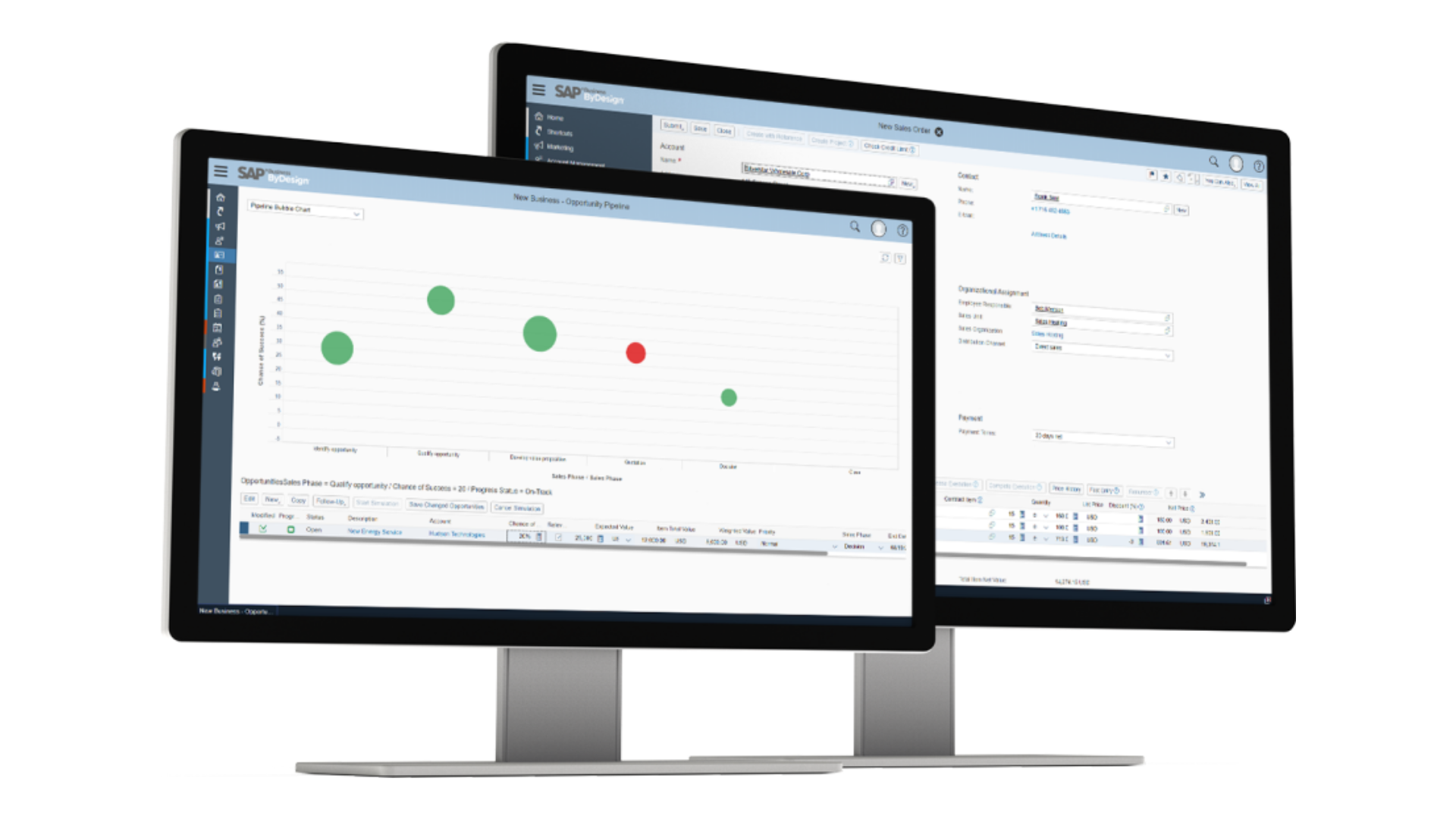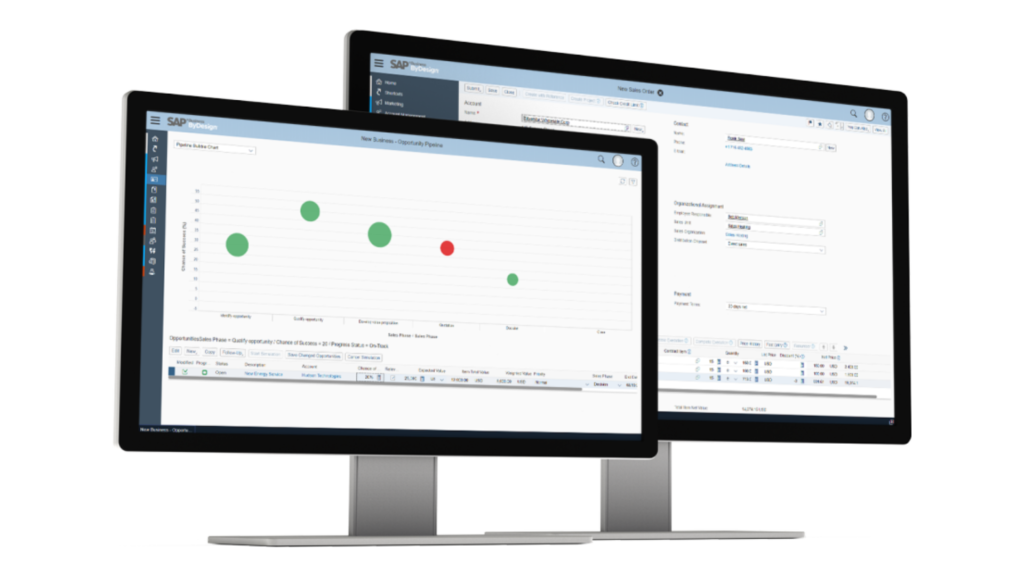 Project management
Control your projects of any size and complexity by integrating all functional areas to manage and monitor your projects in real-time.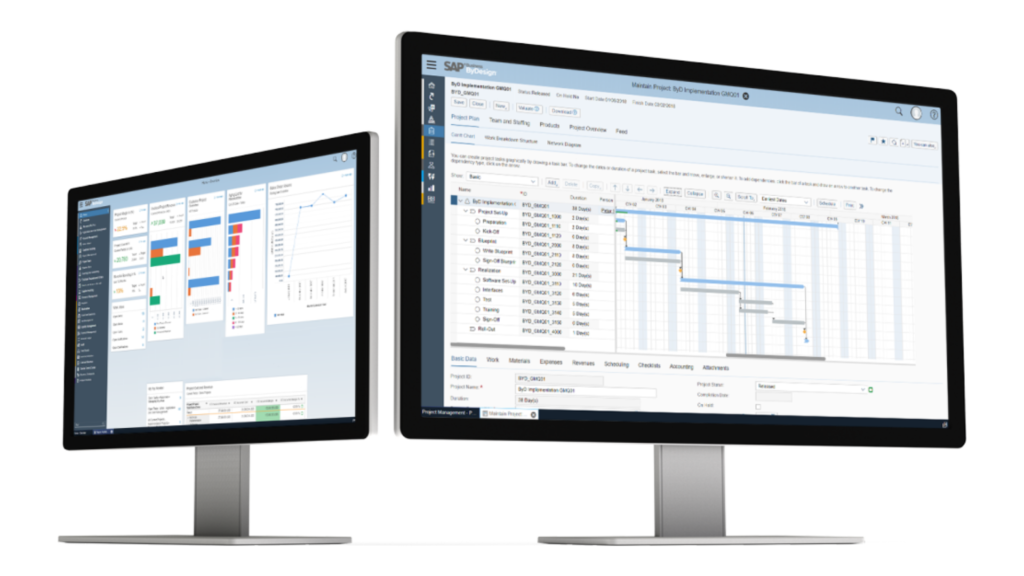 Purchasing management
Manage sourcing and contracting. empower employees with self-service purchasing capabilities. And simplify your daily and closing operations.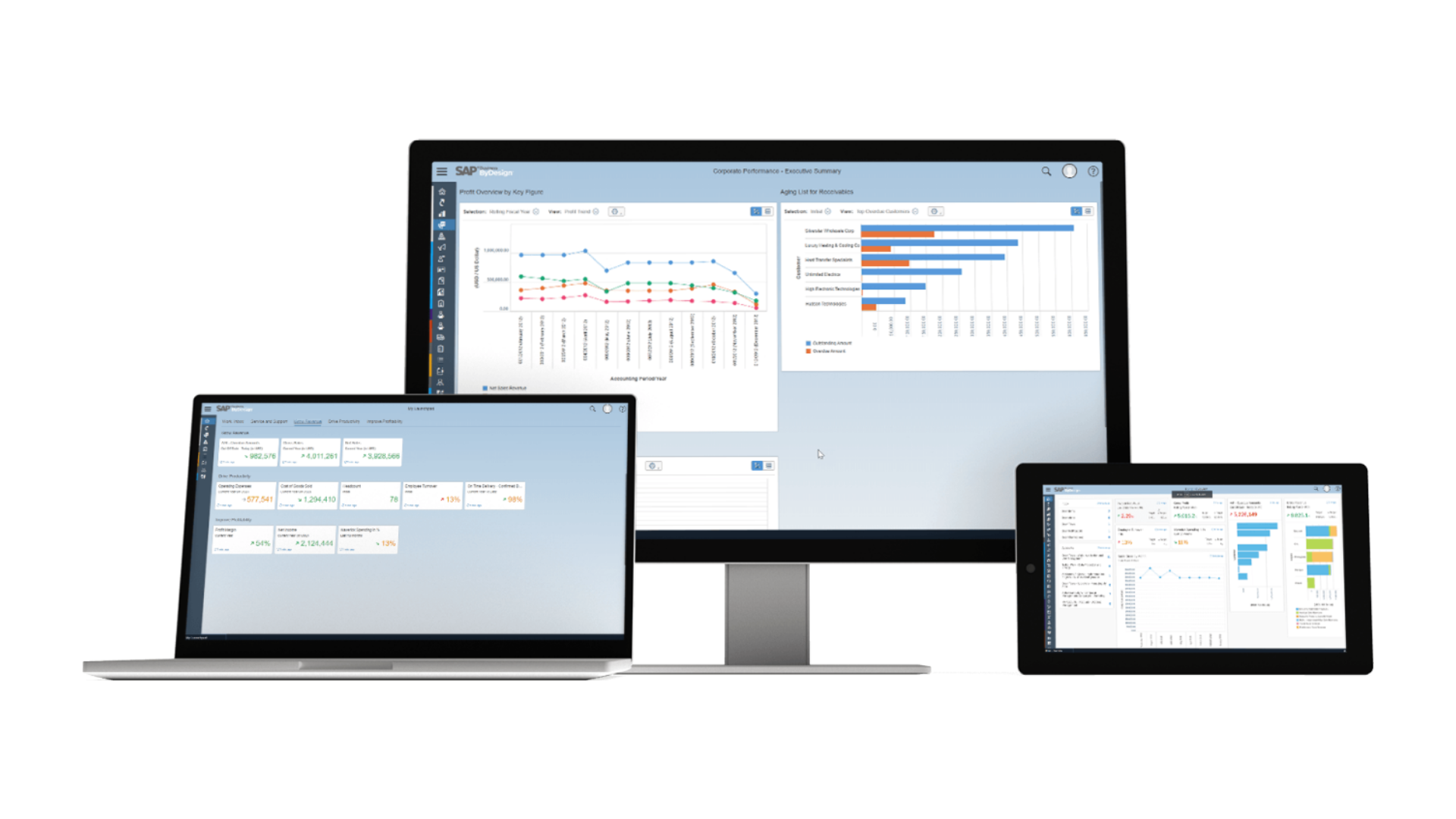 HR
Optimize HR processes, such as organizational management, personnel management, time and attendance, and employee self-service.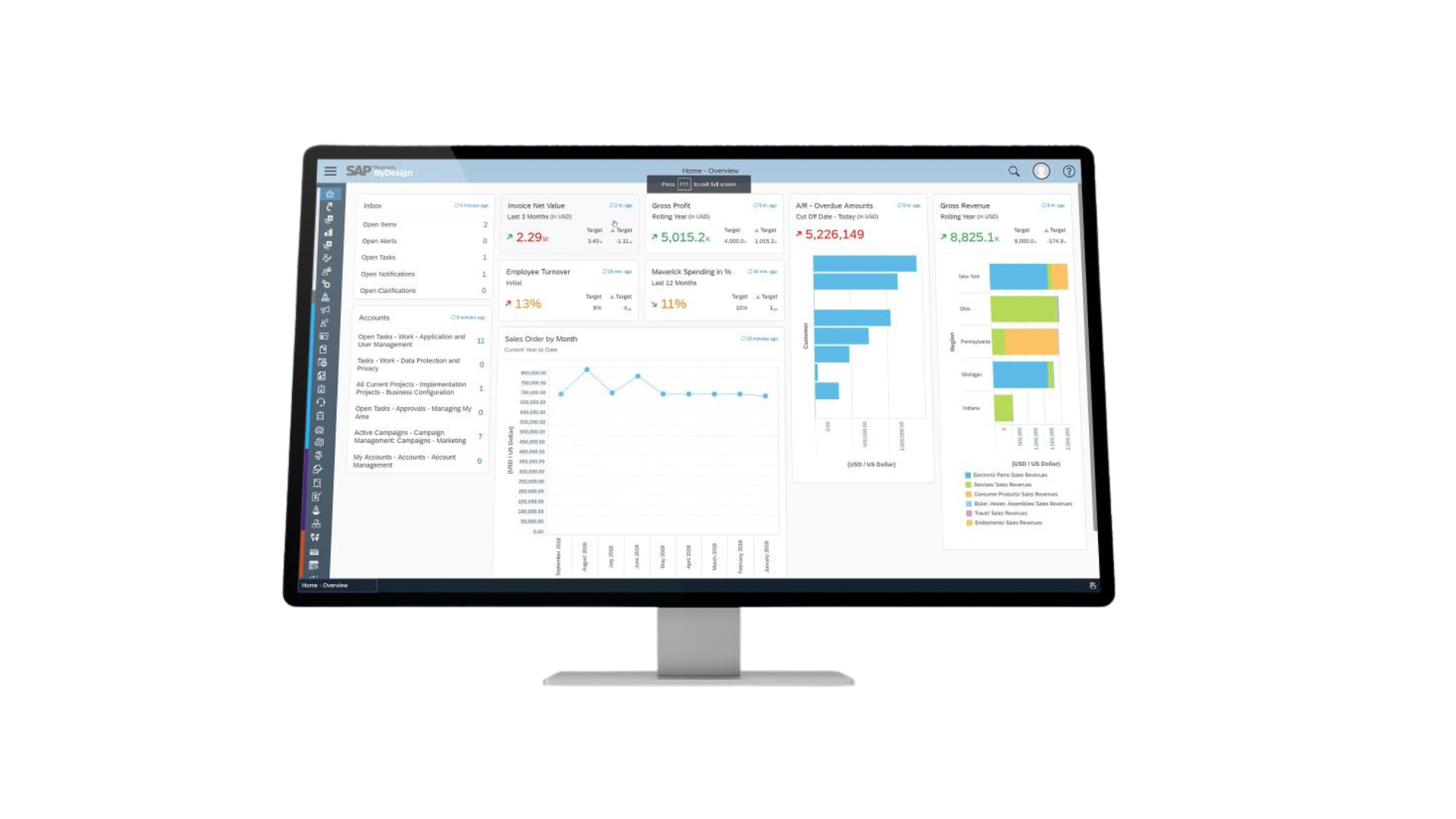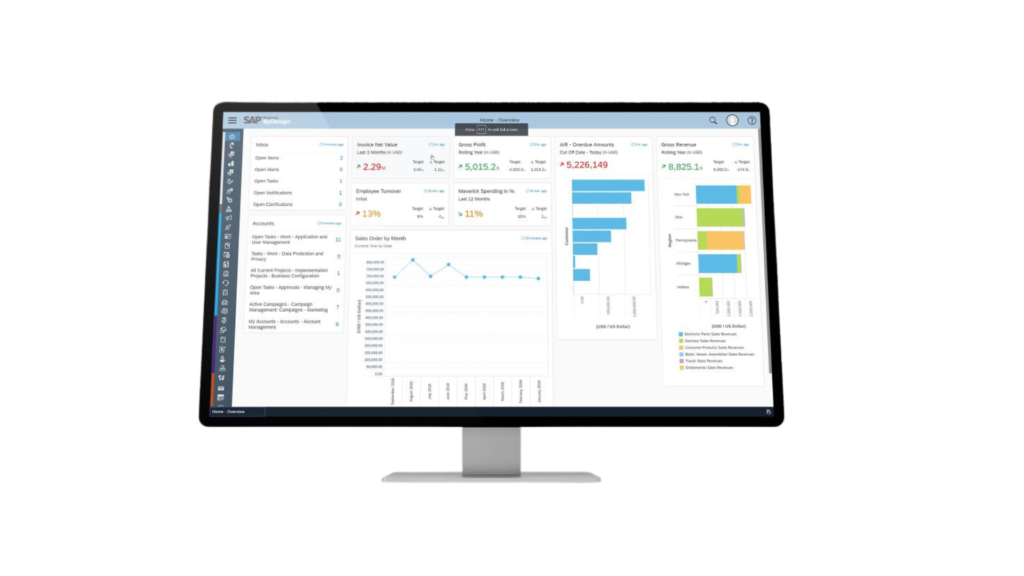 CRM
Manage marketing, sales, and customer service processes much more efficiently by integrating your front-office and back-office processes into a single solution.