Madrid, November 28, 2017 – Neteris , management consulting and information systems, announces its incorporation to the network of partners of the technology company SAP, being recognized, in addition, as a Silver Partner for its SAP Business ByDesign Solution.
In order to continue with its growth strategy, Neteris, which until now was recognized in the market mainly for being an Oracle Gold Partner, has decided to further diversify its services and also offer ERP solutions in the cloud of the German multinational SAP.
SAP, which has more than 355,000 customers in more than 180 countries, is one of the world's leading software firms, as evidenced by several industry studies, such as the one conducted by Clash of the Titans 2016 by Panorama Consulting, which positioned SAP as the global market leader with a 23% market share.
With this step, the company aims to expand its cloud services offering to help its customers operate with the business solutions that best suit their reality, with SAP being one of the most competitive providers in the ERP Cloud area for project-oriented companies such as Professional Services, Engineering, Energy companies, etc.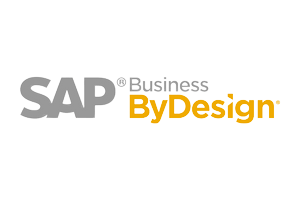 "We are really pleased with this alliance and with the recognition of SAP as a Silver Partner vendor for SAP ByDesign "says Ignacio Romero, Neteris CEO. "The time has come to take on new challenges at Neteris, with which we hope to continue satisfying all of our customers' needs and maintain the company's growth path.".
On the other hand, the solution SAP Business ByDesignis an ideal software for medium-sized companies as well as for subsidiaries of large companies and is designed to meet the needs of a company at any time and from anywhere, through mobile applications that optimize processes. end to end and maximize the efficiency of the entire organization.