TRANSACTIONS & PRODUCTION
PRODUCTION
Solutions for Operations and Production: Control the costs of your company
"the union indicates that the company has gone from producing profits of 40 million euros to having at present a debt of around 22 million euros with its suppliers (EUROPA PRESS)."
During a conversation with the director of production of a company, he told us that previously they lived in a good time. Its consolidation in the sector as a sales leader in Europe, and its sustained growth in turnover, did not require exhaustive control of efficiency and, therefore, neither of the costs associated with its production processes.
In recent years, the entry of new competitors in the market, with Portuguese and Chinese manufacturers with surplus capacity, meant a fall in prices and the reduction of their sales margins to the maximum. For this reason, it is necessary to propose the monitoring of the origin of the deviations, take corrective measures and reduce costs, in order to optimize operations.
In our experience, this is a very real situation to a greater or lesser degree.
The Production Director must assume the importance of the manufacturing activity and, in addition: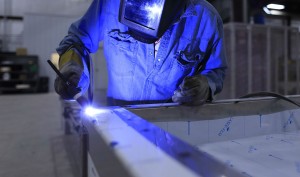 Know the efficiency of processes and resources.
Monitor the quality of the products and achieve the goal of zero defects.
Control costs and real deviations.
One of the origins of the problems in plant management lies in the lack of information for decision-making. But in Neteris we have solutions to implement measures for their resolution.
Next, we will delve into some of the most demanded Operations and Production solutions.
If you want to know more about how to take a step forward in the management of operations and production with the technology that best suits your needs, or if you are looking for a specific solution that is not reflected here, please contact us and we will send you all the information.